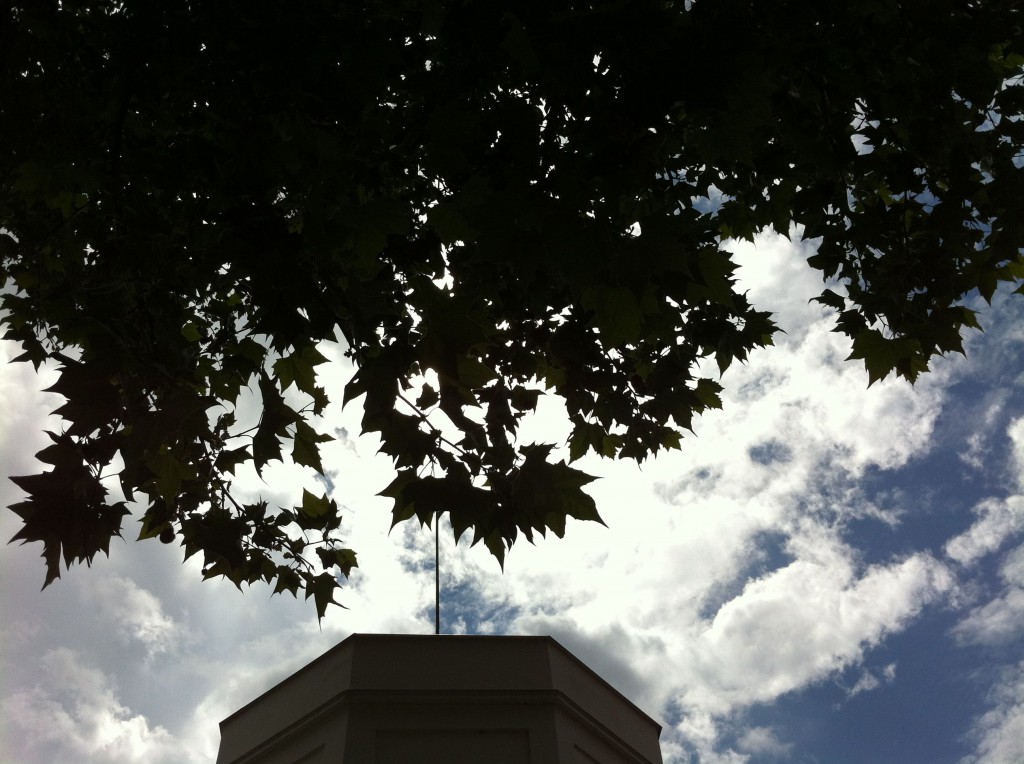 Sound installation at Museum Kampa, Prague
---
As part of the UN Safe Planet Campaign, and the Ahoj-project by ArtMill, Lise Wulff installed the sound piece "Signs of Life" in the sculpture garden of Museum Kampa, Prague, in 2012.
Just as the sound is rising from the ground, so does the tree – both of them providing their individual signs of a living Earth.
In this site specific piece, sound is streaming from the ground, from a hidden speaker. The piece communicates with the auditory sense of the attentive visitor. No visual sign is given to attract the attention. Still, the carefully selected placement under the sycamore maple tree adds an important dimension to the work.
Once discovered, the piece invites the audience to sit down by the tree and take in the sound from the ground. Simultaneously, the beauty of the tree is visually present, with it's branches and leaves drawing patterns on the sky. Sound by the Norwegian musician Mathias Eick. © Lise Wulff
---