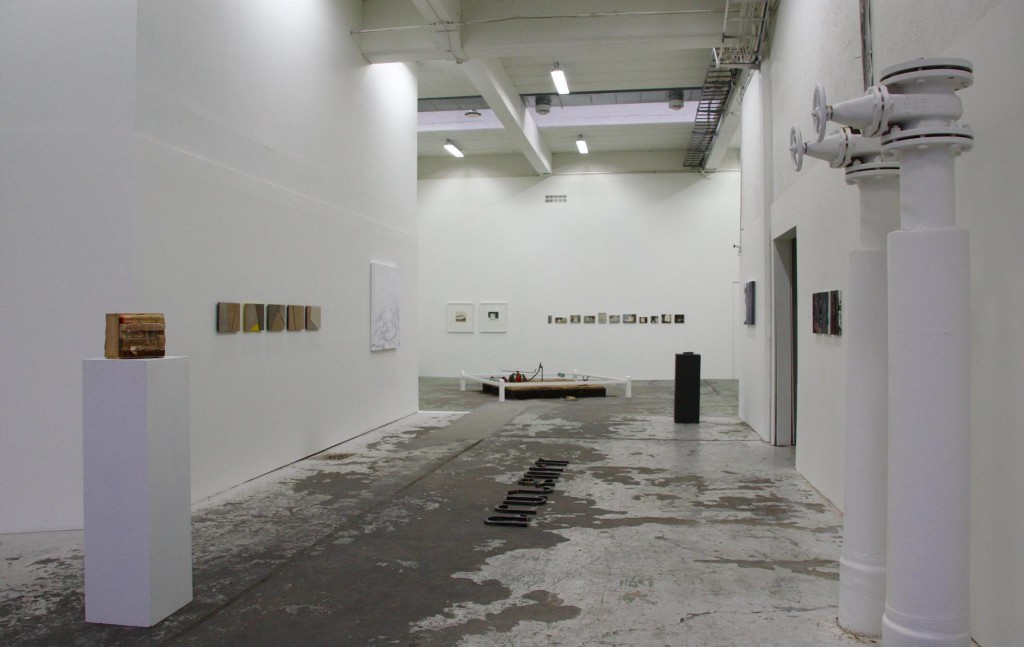 "In Between" at Bærum Kunsthall
---
In the group exhibition "In Between", Lise Wulff showed a new series of art works inspired by the title of the exhibition. The organic pattern of the plywood is put to play with more strict and geometric lines and forms, submerging from behind, through openings in the former layer. Thus, making a space, a place "in between".
Working on this series, today's refugee situation gave symbolic colors to the works, reflected in the title of each work.
The exhibition was curated by Vibeke Slyngstad, Merete Steiro Mortensen and Pekke Persson. Opened by mayor Lisbeth Hammer Krog. Other artists: Ellen Holtskog, Anna Marit Staurset, Hanne Frey Husø, Maina Movig, Giske Sigmundstad, Glen Farley, Trude Madsen Viken, Christine Istad, Jean Louis Tarrou, Anne Kristin Hagesæther, Grethe Ravnaas, Ana Maria Lopez and Anni Onsager. Duration 19th of November 2015 to 3rd of January 2016.
---