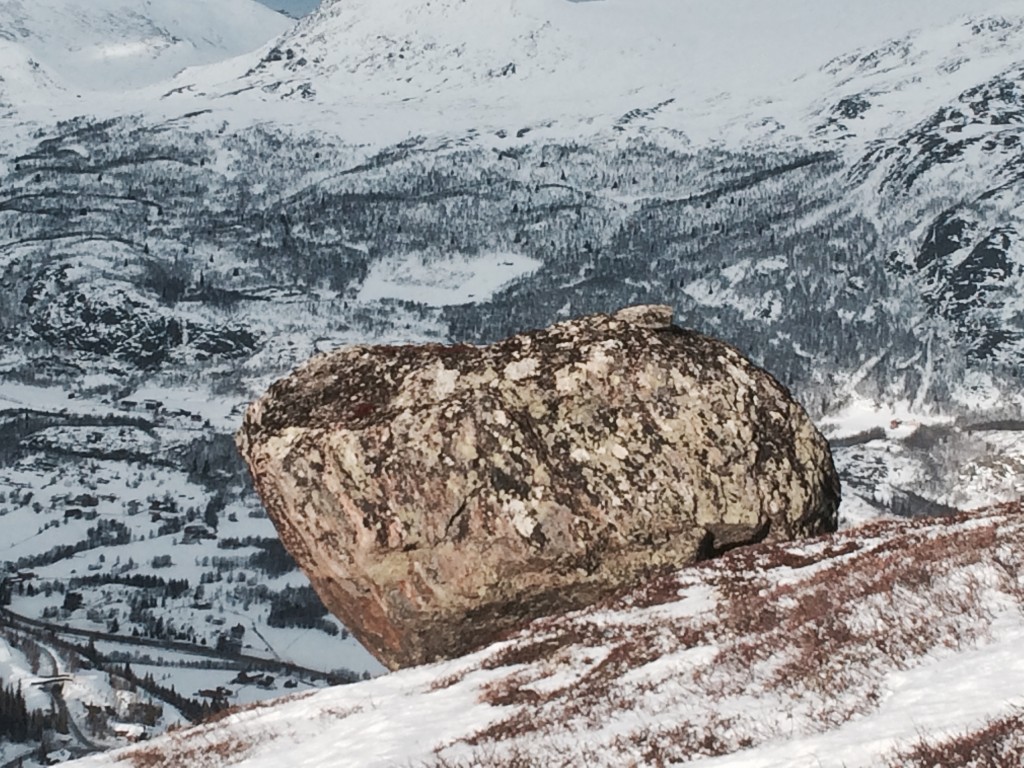 Collaboration with Destination Hemsedal
---
Happy for the contribution from Destination Hemsedal which enables me to carry through a project I have been wanting to do for many years – to cover a beautiful stone in the mountains of Hemsedal with yearn.

Lise Wulff
The stone is ubicated at the edge of a mountain side in Hemsedal. The area is wild and beatuiful, but also tamed by human interventions like skiflitfs and slopes.
The work will create bonds between present, past and future. For generations, caring hands have woven and knitted warming and protective tissues and clothes. Nature needs the same kind of thoughtfulness, and future generations are strongly influenced by our actions today. Taking care of nature today, create positive bonds towards the future.
"Woven Stone" will be carried through the 22nd to the 24th of April 2016. Destination Hemsedal will establish the Woven Stone as a new hiking destination, which can be reach by ski during winter and by foot during summer.

---