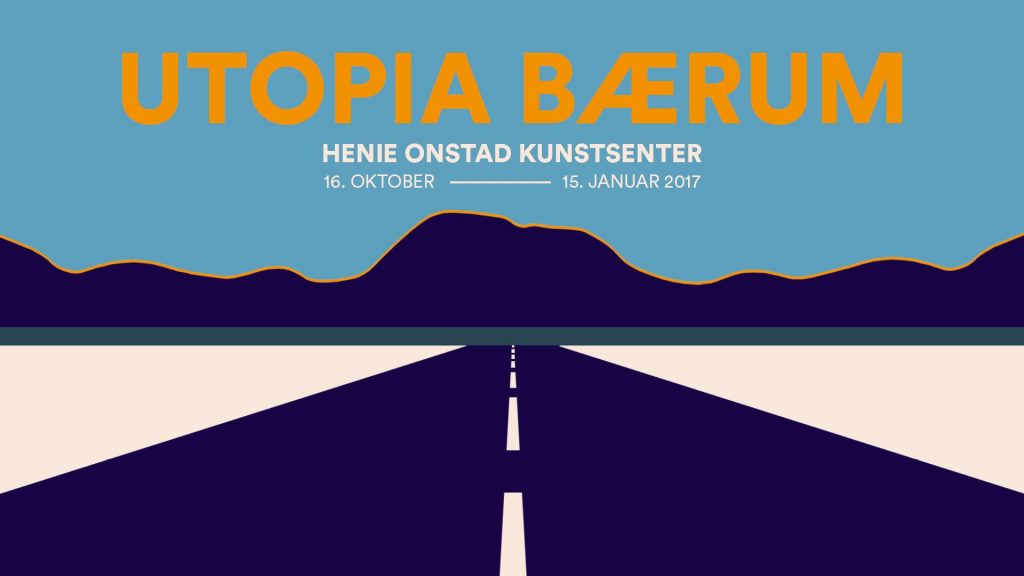 UTOPIA BÆRUM at Henie Onstad Kunstsenter
---
The exhibition UTOPIA BÆRUM is looking at the area of Bærum from different perspectives. Invited artists: Marthe Aas, Amy Franceschini, Youmna Chlala and Apolonija Sustersic and Lise Wulff.
Lise Wulff's project Bærum Revisited (Som hendelse og sted) is a visual meeting with the local history of the municipality of Bærum, Norway, from approximately 1870 until today.
In this work commissioned by Henie Onstad Kunstsenter for the exhibition UTOPIA BÆRUM, Lise Wulff invited people to share their photos and stories with her. She also made use of archive photos from the local library. Special attention was given to daily life situations and stories so far unknow to the broader audience.
The work was developed as an interchange between the artistic idea and the material available, and resulted in three different pieces: The area of Sandvika was presented as a 14 meters long wall piece with photos and text, the area of Egne Hjem as a video work on three screens, and the area of Rykkinn as a photo wall.
The photography serves as an additional memory. Things we've experienced, people we've met, places we've been… much could have gone into oblivion or be remembered in a very different way, had it not been for the photos that were taken. Looking through old photo albums evokes memories of many kinds. But photography is not just a personal matter and a personal memory. It is also of importance to society, as it forms the collective memory.
From Henie Onstad Kunstsenter's homepage (Norwegian):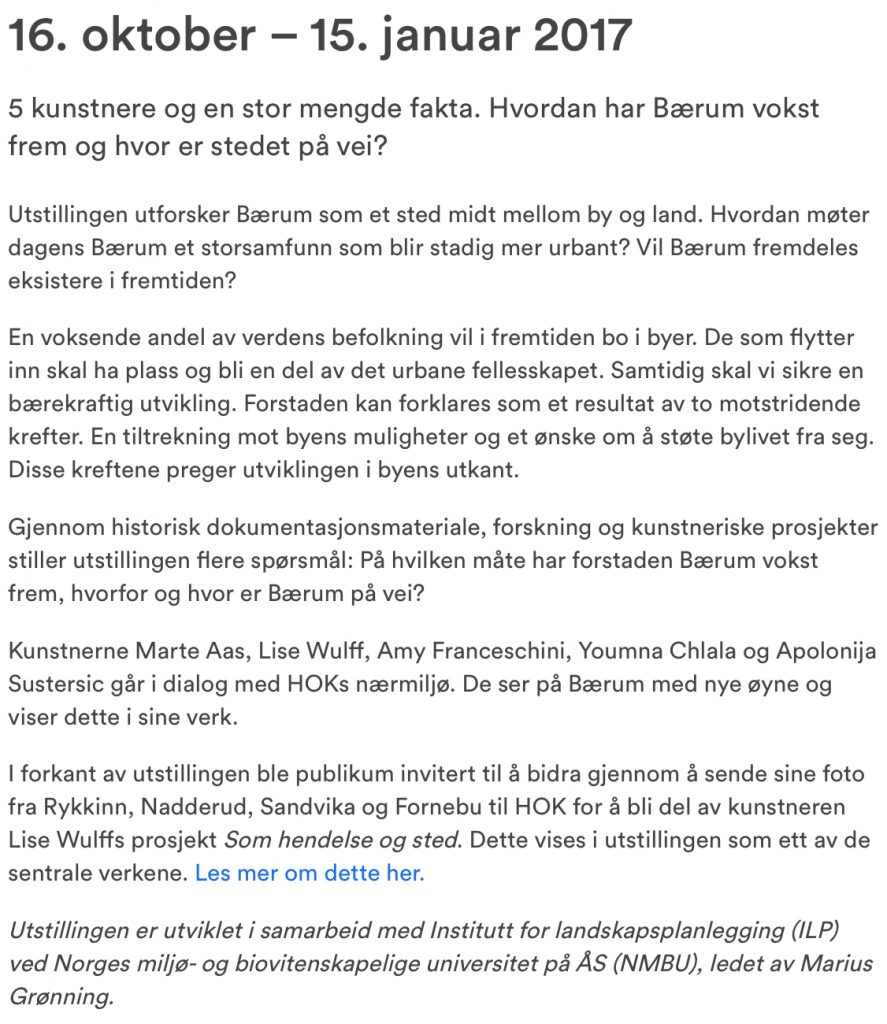 ---