Lise Wulff receives art prize
---
The Art Prize of the Municipality of Bærum 2016 was given to Lise Wulff for her land art project "Some Day I'll go my Own Way", during the opening of the exhibition "Borders and Boundaries" in Bærum Kunsthall.
The jury consisted of Ana Maria Bresciani, curator at Henie Onstad Kunstsenter, Berit Inger Øen, head of culture in the municipality, Bitte Skage, Bærum kommune's advisor for art and culture, and Wenche Berg-Olsen from MIK.
The jury's statement (Norwegian):
Verket juryen har valgt fanger opp både det å være en del av et system – innenfor gitte grenser – og det å være grensesprengende. Våre refleksjoner var betydningen av et trygt fundament, hva friheten er tuftet på, hindringer og drivkraften som gjør at grenser sprenges og utviklingen finner nye veier med tiden til hjelp.

Juryen fant mange aktuelle bidrag i en inviterende og inspirerende utstilling, og konkluderte med et verk som viser naturens overlevelsestrang i møtet med menneskets inngripen. Naturen er vårt livsgrunnlag og vi trenger både et fundament for trygghet og frihetens muligheter – det gjør også treet som en del av økosystemet og som en metafor for vår situasjon. Verket er en dokumentasjon av et land artprosjekt ,eller stedskunst, der kunsten ikke plasseres i landskapet som et fremmedelement, men skapes i samspill med naturkreftene.

Bærum kommunes kunstpris for 2016 går til Lise Wulff for "Some day I'll go my own way (Year 1 vs. Year 5)".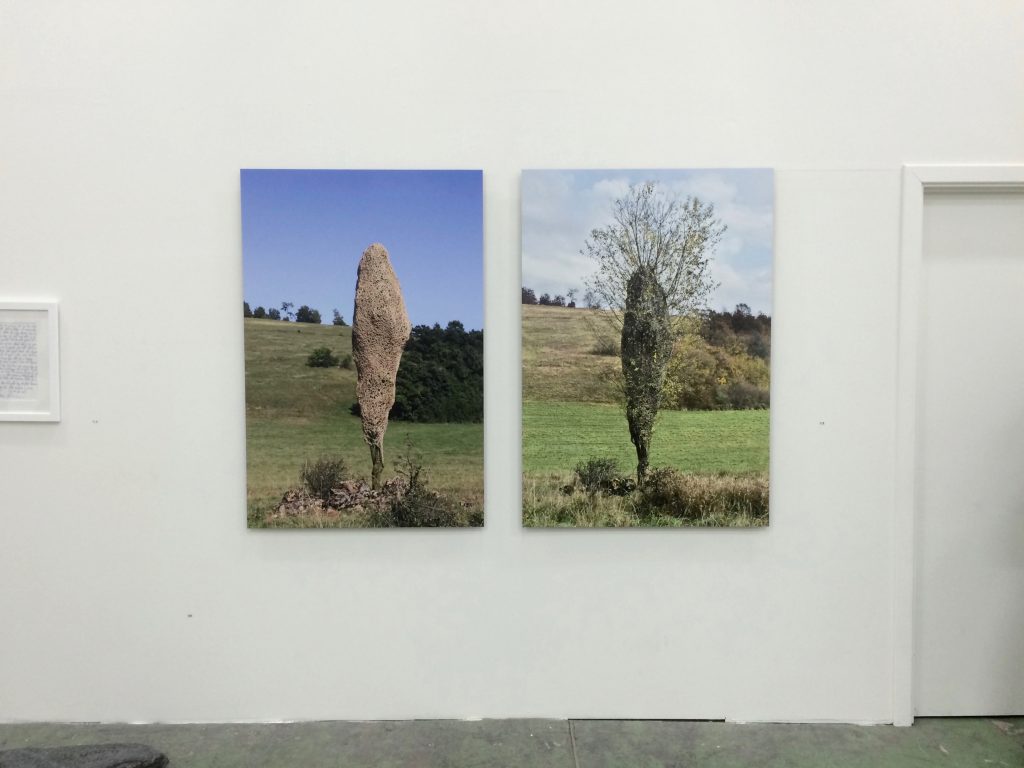 ---