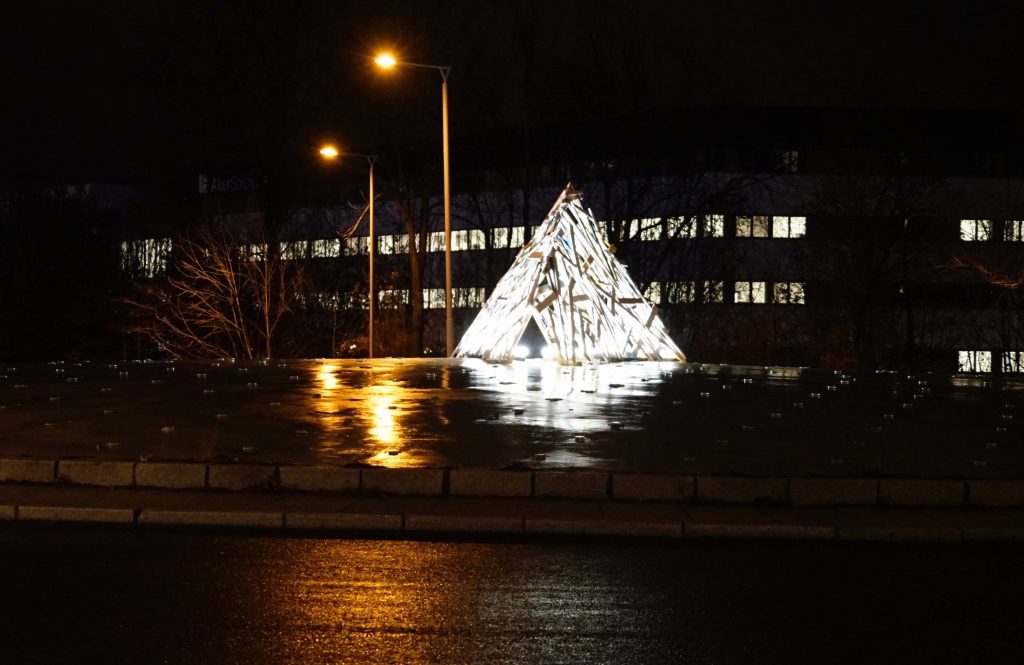 Norwegian newspaper Budstikka writes about art installation for the Nobel Peace Prize Concert
---
Home is a Foreign Place is a commissioned art installation from the Municipality of Bærum, for the Nobel Peace Prize Concert 2016. It is a relational art project by Lise Wulff and Vigdis Storsveen, involving refugees to Norway and Norwegian youth.
The work reflects on the concept of «home» and deals with topics such as self-sufficiency, sustainability, housing and real estate. It is made from reclaimed wood painted in colours that the participants related to the word "home".
The installation is centrally placed in the busy roundabout outside the concert area Telenor Arena.
From Budstikka (Norwegian):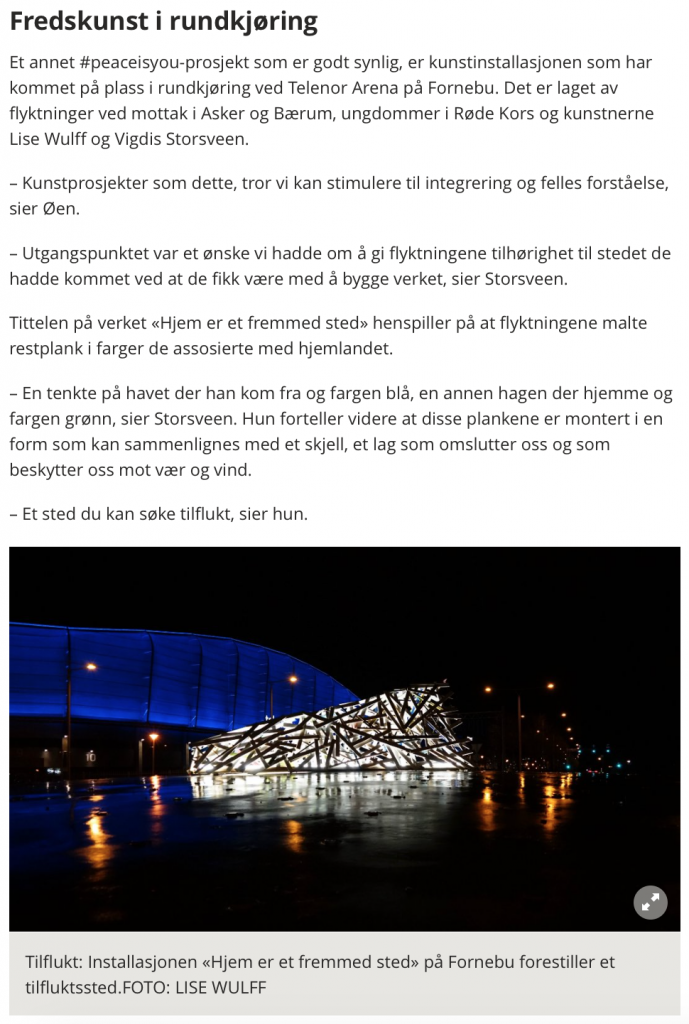 ---