Installation "Himmelfangere" at Romerike Helsebygg
---
Organic shapes are floating under the glass roof in the huge entrance hall of Romerike Helsebygg. The title of the art installation – Catchers of the Sky – springs out of the funnel-like forms that shed different views of the sky down to the viewer, while the viewer's eyes are lifted up and out.
Wulff often works thematically in relation to place and content, and has here worked with embracing forms that underline the content of the building; health and care services. The shape and palette og the twelve sculptures break with the clean lines and colors of the building, adding warmth and energy to the room.
The building has 500.000 visitors a year, and the installation was unveiled by the CEO of Linstow AS, Per Mortensen.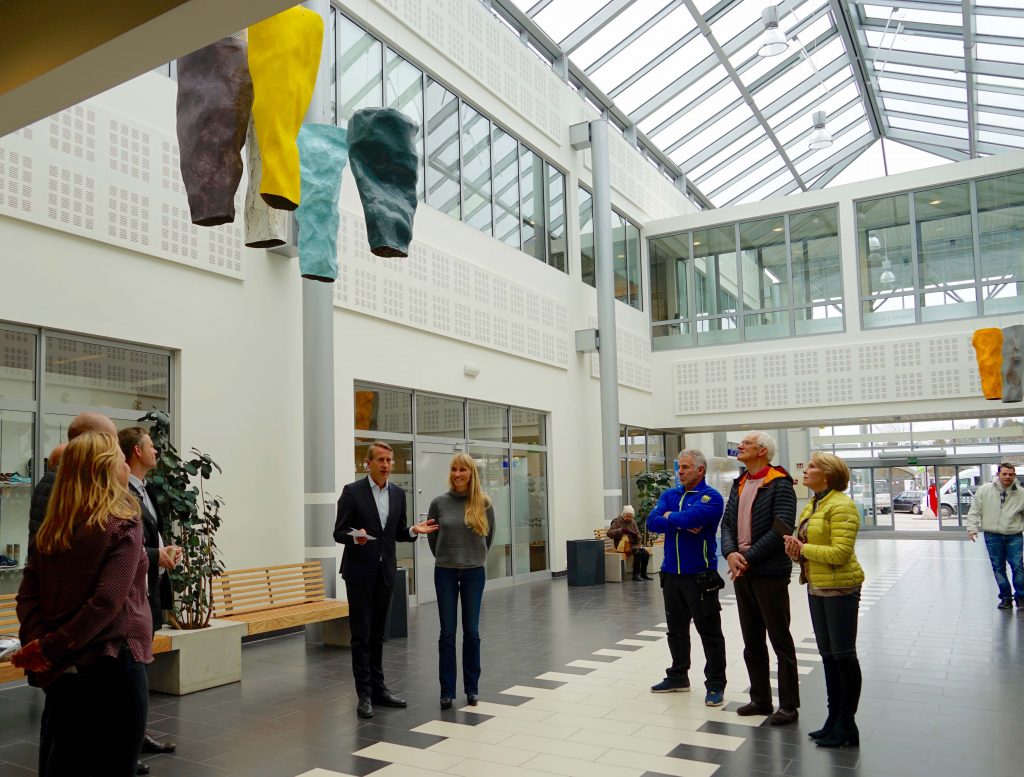 ---