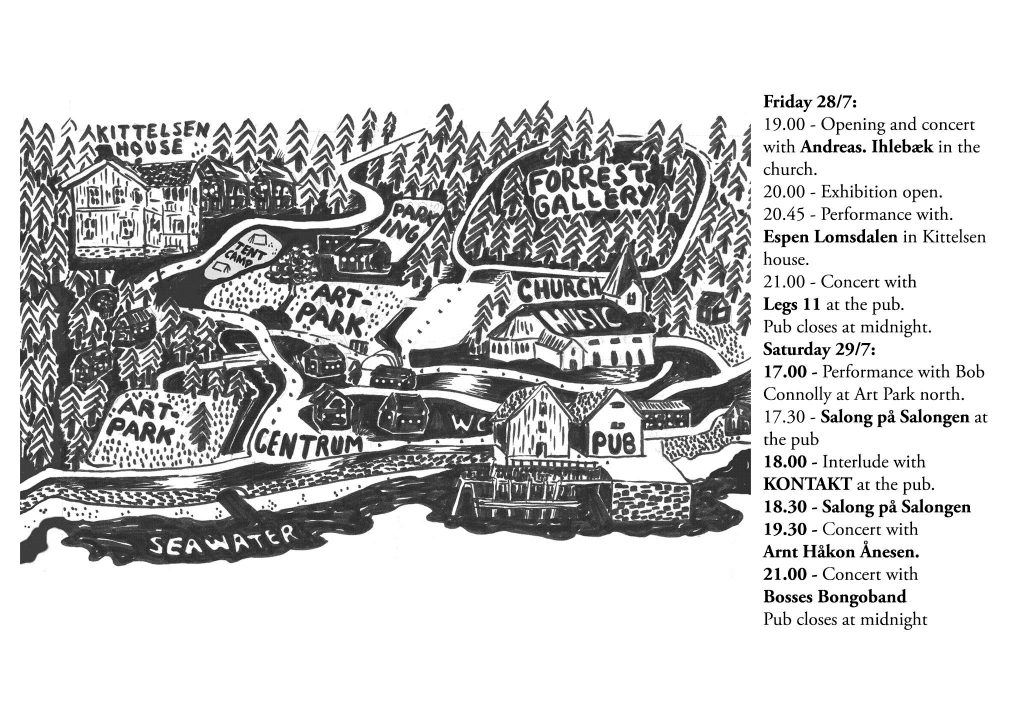 Hvitsten Salong is a three day long art festival, arranged yearly in the small community of Hvitsten, by the fjord of Oslo. Artists are invited to exhibit their works indoors and outdoors, to give performances and concerts.
Artists like Edvard Munch and Theodor Kittelsen once lived and worked in the area of Hvitsten. The Salong whishes to revive this spirit and create a dialoge with the art of today

                      – Jon Lundell, artist and head of Hvitsten Salong    
Participating artists 2017 are Jon Lundell, Hanne Friis, Herman Mbamba, Mikolaj Malek,  Christian Messel, Nina Berg, Endre Mathistad, Johanne Hestvold, Jørund Aase Falkenberg, Ole Hvitsten, Anna Daniel, Aleksandra Miztur, Agniezka Golaszewska, Christian Tony Norum, Petter Ballo, Kristian Skylstad, Ayman Azraq, Kristian Castro, Pablo Castro, Carsten Aniksdal, Jakub Rożej and Ewa Polska, Bob Connolly, Gunvor Nervold Antonsen, Mari Østby Kjøll, Urd J Pedersen, Andrea Bakketun, Halvor Rønning, Martin Lundell and Lise Wulff.
Related to this year's theme is "Man and Nature", Lise Wulff chose to show works from her series "May the Future be a Friendly Place".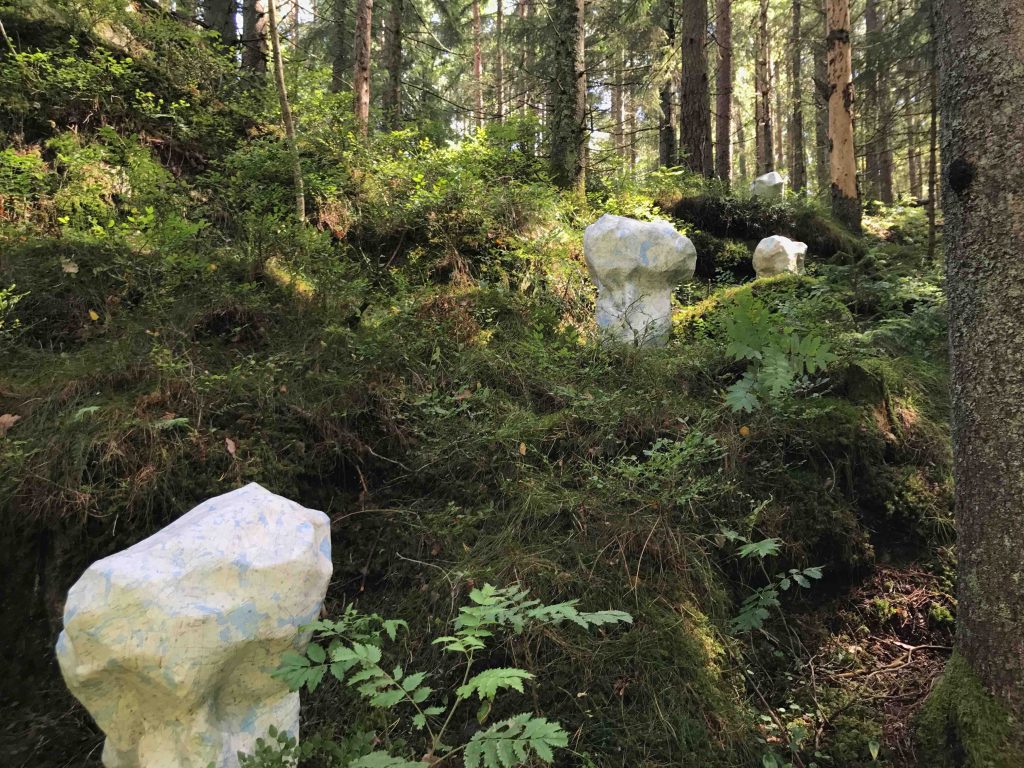 Organically shaped objects are placed between the tree trunks. The objects are coverd with maps – or rather pieces of maps – where roads, cities, lakes and mountains appear and disappear.
The evolution of the highly adaptable brain allowed us to migrate and started the great wandering of our species. Our predescessors wandered from East Africa to North Africa, Europe and Asia one to two million years ago. Homo sapiens spread from the same area some 70.000 years ago. From the earliest stone and wood tools, to today's high tec society, the technology has made us able to put our feet on new land. And by doing so, changing it completely. From tiny paths to broad high ways, from wilderness to cities.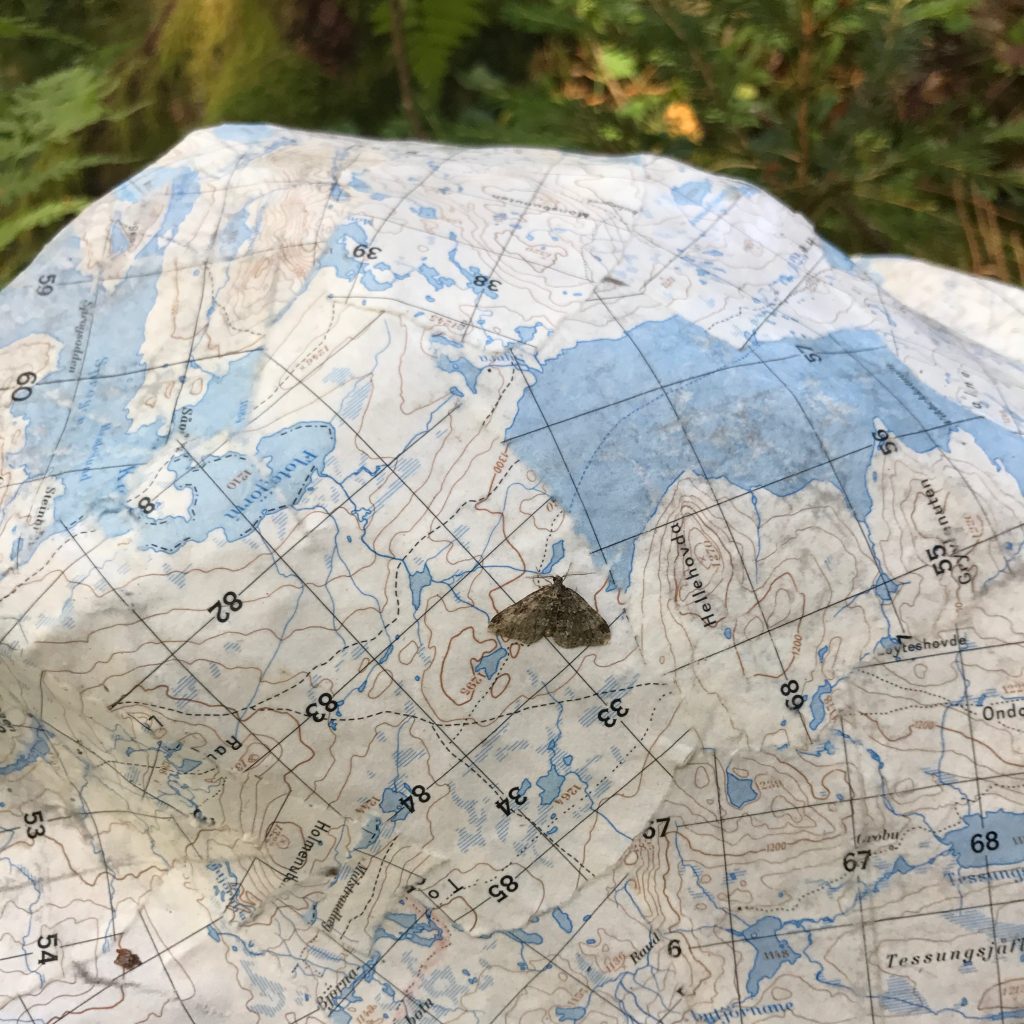 May the Future be a Friendly Place is linking the history, the present and the future. The modern maps show areas linked to the rutes where humans wandered some thousands of years ago. In the skin of the objects, the present is united with the start of our civilization.
The maps make the human expansion around the world clearly visible. Knowing how our treatment of nature is pushing the limits of the Earth's capacity, the installation also bears in it connotations to the environmental challenges we are facing, and how that situation – if unsolved – will continue to cause continued migration waves in the future.
---