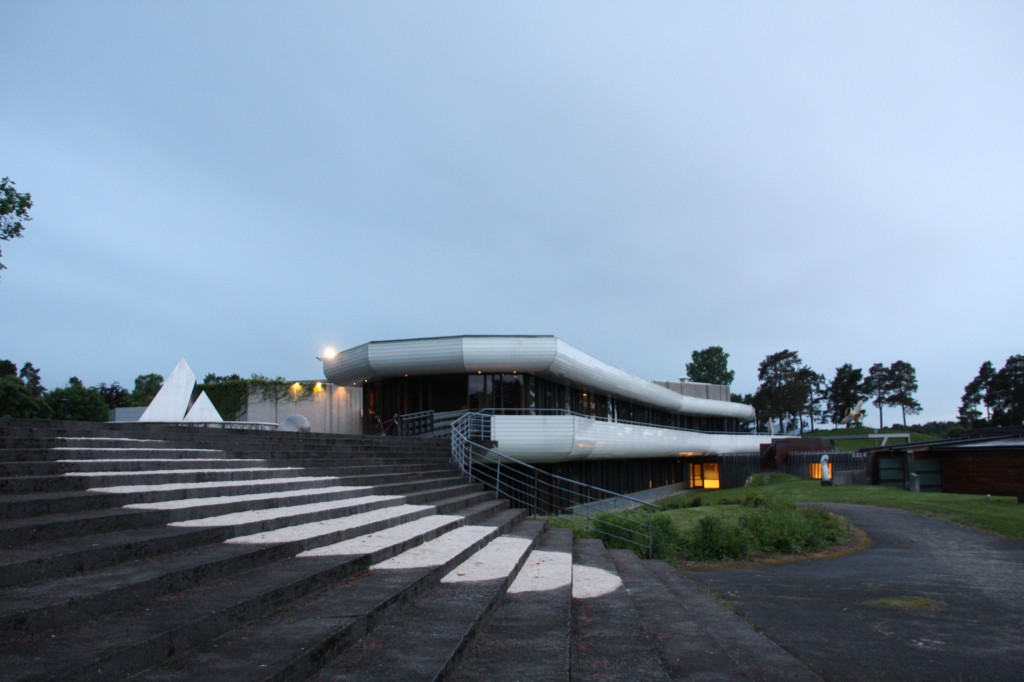 "Lost Garden" at Henie Onstad Kunstsenter
---
Group exhibition summer 2012.
The exhibition did not take place within the safe concrete walls of the Arts Centre, but in the wild and overgrown wooded area in front of the Art Centre's entrance and on the steps down to the waterfront. These outdoor areas were transformed into an organic and process oriented exhibition space at the mercy of the climate and seasonal whims.
The works took the form of site-specific visual interventions in the landscape and focused on themes such as displacement, identity, absence, protection, and as the title refers to, a paradise lost.
During the summer of 2012, a total of 15 works created by 22 artists were on display. Lise Wulff showed Signs of life (pulse) and Signs of life (breath).
A circle is drawn on the steps. The shape of the circle changes as the viewer moves around it. The steps divide up the circle, creating a steady, visual rhythm.
Among the tree trunks lies a mound of pinecones. Cones open up when dry and close tight when wet. A slow, slow movement is created. The Sound of Life is heard from within the mound, composed by the musician Mathias Eick.
---