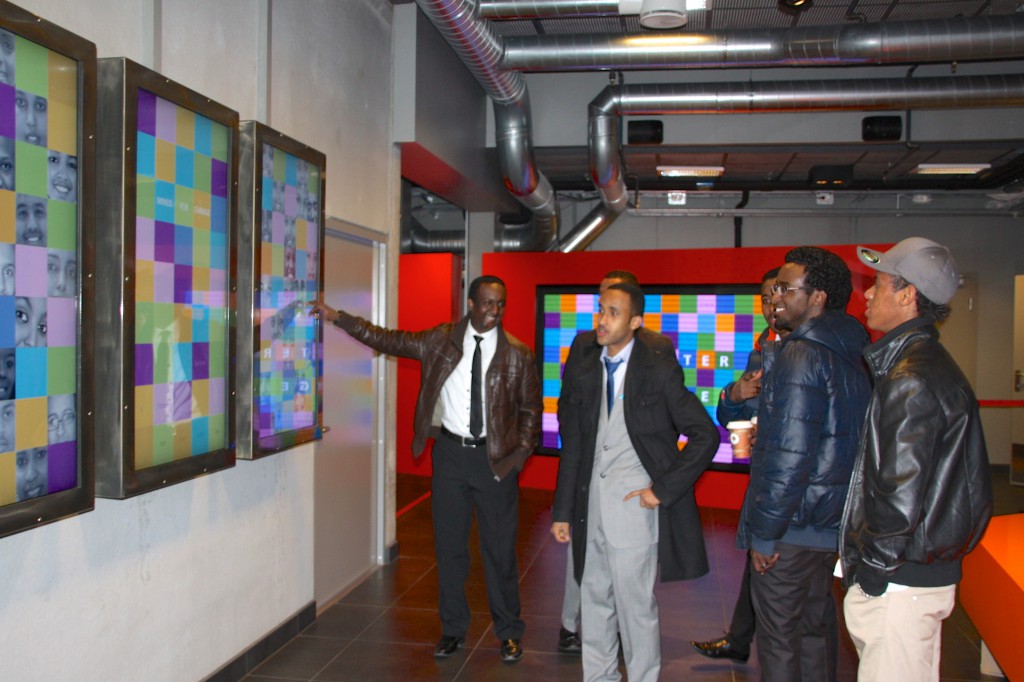 DignityArt at Nordic Somali Youth Summit in Oslo
---
The first Nordic Somali Youth Summit was arranged in Oslo in 2012 and gathered 100 Somali youth from Norway, Sweden, Denmark, Iceland and Finland. The participants contributed to the visual elements of the summit through a DignityArt project by Lise Wulff.
The Nordic Somali Youth Summit is a yearly summit aiming to promote dialogue and discussion around the issues of education, employment and social entrepreneurship opportunities. It includes a job fair with representatives from different companies, organizations and agencies, a help desk for resume building, CV writing and job training, as well as musical performance and inspiring speeches from role models. The summit is organized by Leadership Foundation.
The main visual theme was the use of a mosaic pattern – a symbolic choice: If you take away one of the pieces, you will clearly see that something or someone is missing, symbolizing that every person belong, and is equally important.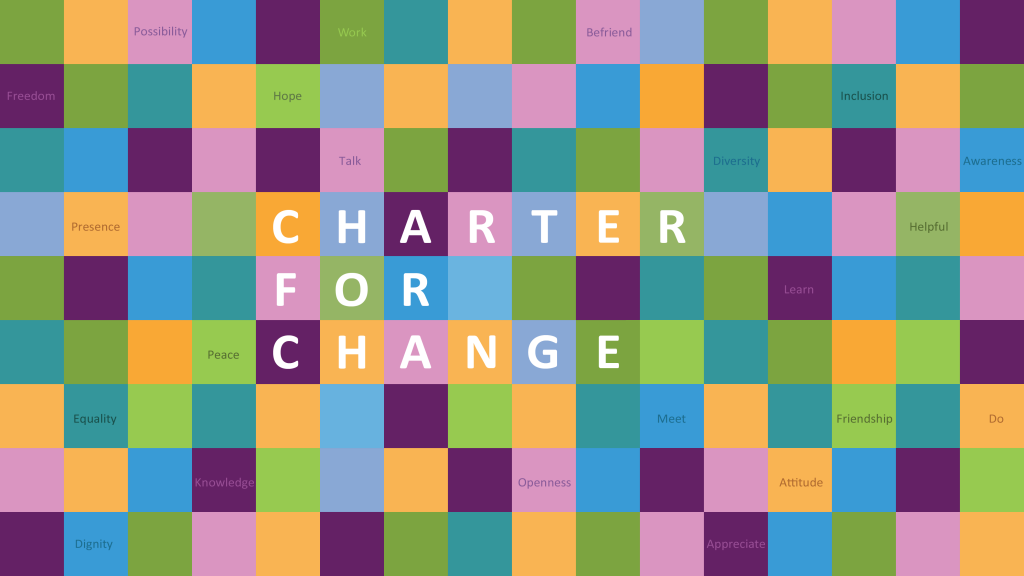 The youth gave their words to the Charter for Change, and their photos to the Minds for Change. The Charter for Change contained key words about what changes they would like to see in the community, and what changes they could contribute to themselves. The Minds for Change had close up photos of the youth's faces, like a signature.
HRH Crown Prince Haakon of Norway opened the summit. Here he is looking at the Minds for Change work.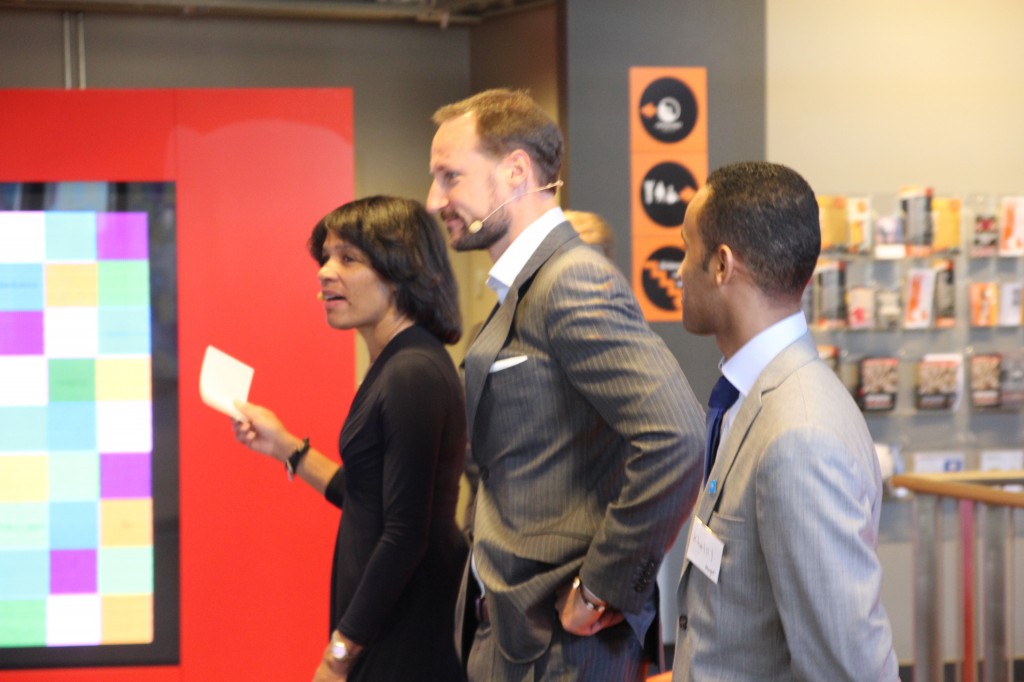 ---