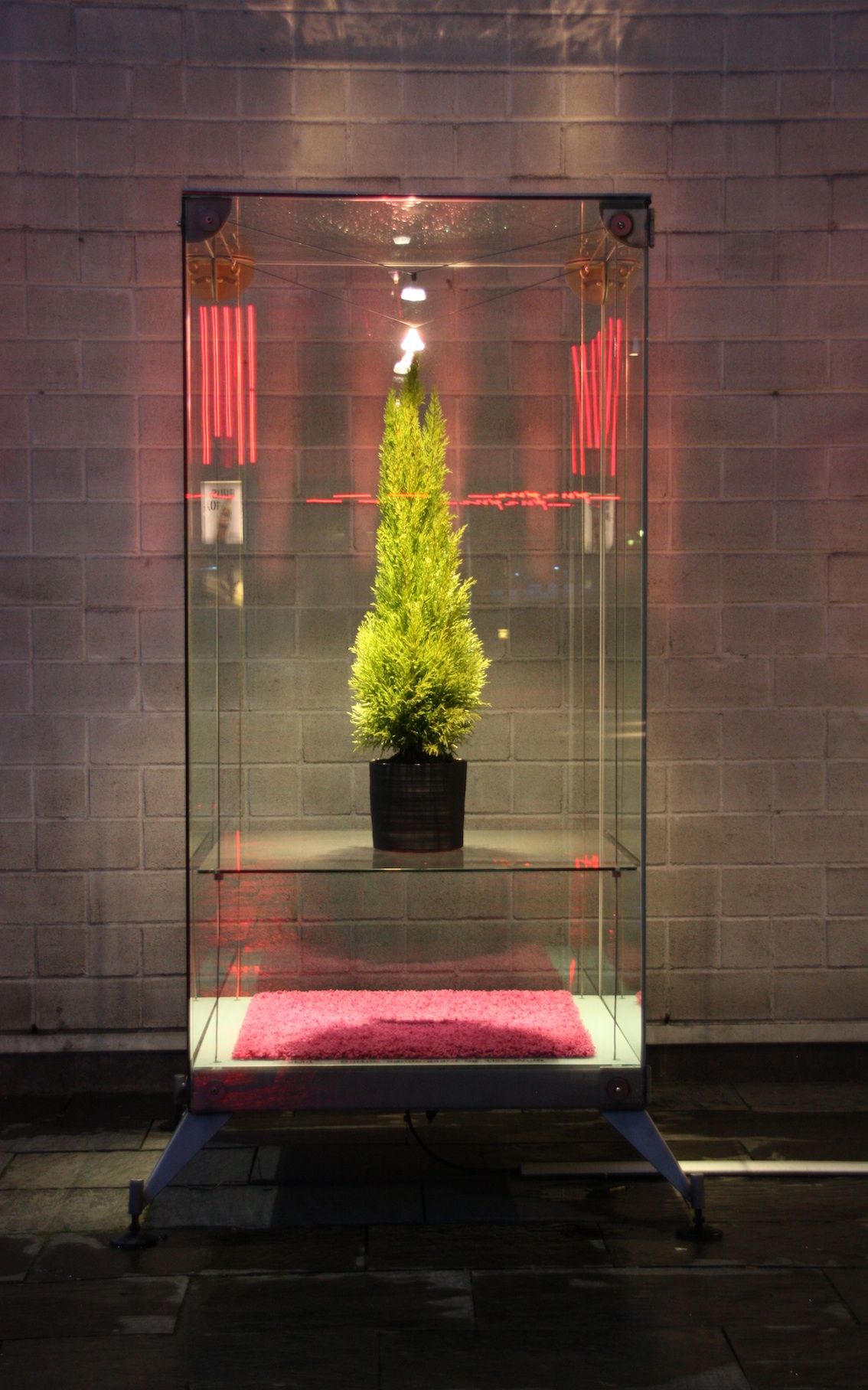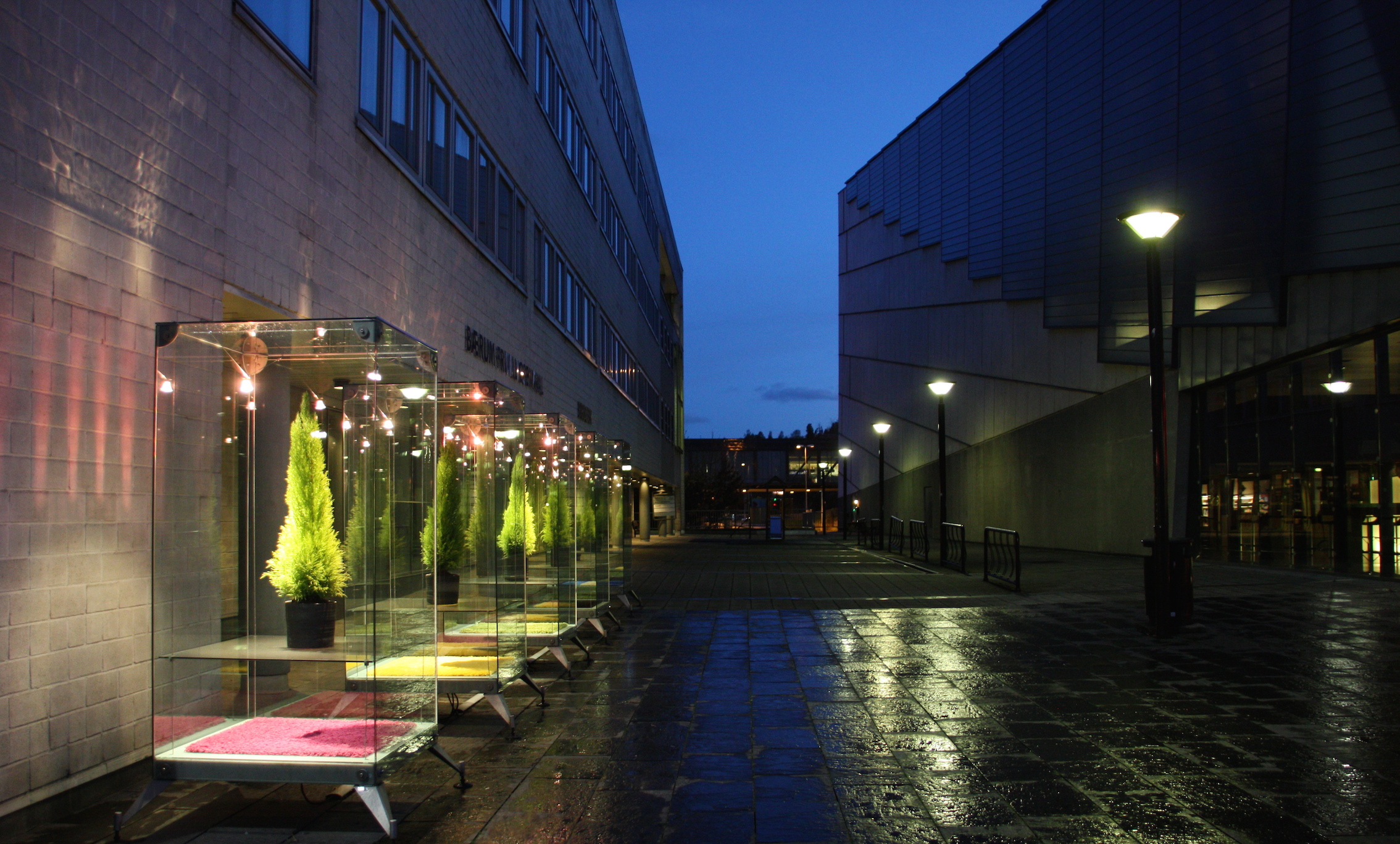 In the city center of Sandvika, Norway, five green trees lit up the dark – giving promise for the spring to come.
A collaborative work together with Danish artist Dorthe Søndergaard, spring 2013. Placed in a colorless area of the city, surrounded by grey buildings, the green trees and the colorful carpets below them, change the surroundings completely, creating a more dynamic and energetic ambience.
The title reminds us on which way we need to go for a more sustainable future.